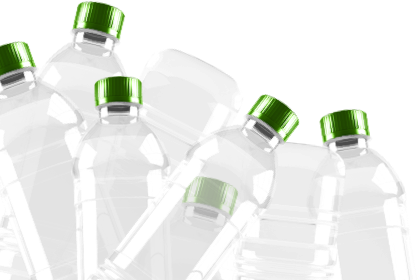 Close
Made with REPREVE®
True to This,
True to the Earth
At Volcom, we are with you, envisioning a New Future where our oceans are strong, our climate is stable and society is fully engaged. In 2012, Volcom began designing REPREVE fibers into the creation of custom fabric for t-shirts, and has since included it in woven tops, fleece, pants and boardshorts as a part of our sustainable products push. The relationship continues to evolve thanks to the trust and transparency that REPREVE recycled fibers offers.
We're proud to announce that since 2012, Volcom has recycled more than 10 million plastic bottles that have gone on to find a second life in our products. Throughout our business, we are actively addressing our environmental and social impacts with a commitment to responsible manufacturing practices, better fiber sourcing, robust impact evaluation, and meaningful givebacks. One more way that Volcom remains True to This, and partners like REPREVE help turn our commitments into actions.
Men's Stone Storm Jacket
Men's Frickin Modern Stretch Chino Pants
Men's Macaw Mod Boardshorts
Men's Surf n' Turf Faded Hybrid Shorts
Men's Gritter Thrifter Shorts
Men's Supply Stone Pullover Hoodie
Men's 2x4 Skinny Fit Jeans
Women's Frochickie Jacket
Women's Frochickie Pants - Mustard
Women's Frochickie Pants - Black
Women's Simply Solid 11" Boardshorts
about Volcom
Volcom—"True To This" Since 1991
Inspired by creative spirit, Volcom was founded in 1991 and creates products for the persistent who are true to their passions. We were born to chase what we are true to. It's not that we want to – WE HAVE TO. We have a vision that turns obstacles into opportunity, a creative courage to tempt the impossible and embrace the strange. Telling us to push further, to try again. Endlessly seeking elevation, we are all connected by this same internal force. Forever we chase that intoxicating moment when our vision is realized. The world around us goes quiet. And for brief moments, we are more than alive.
Volcom – True To This.
Volcom is part of the Kering Group, a world leader in apparel and accessories with an ensemble of powerful Luxury, Sport & Lifestyle brands.

---