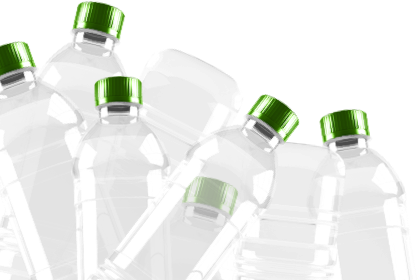 Close
Made with REPREVE®
Recycling Plastic Bottles into Car Seats for the Ford Focus Electric
Take a seat in any Ford Focus Electric or Fusion model with cloth seats—the sustainable fabric is made from REPREVE. Bottles recycled for the Focus Electric: 22. For the Fusion hybrid: an impressive 42.
about Ford
Ford to Recycle 2 Million Plastic Bottles
When you buy one of these fuel-efficient Ford vehicles, you're not only saving fuel. You're keeping used plastic water bottles from landfills. In their first model years, the Focus Electric and Fusion will help recycle more than 2 million plastic bottles. And to help drive recycling forward, REPREVE and Ford are collecting many of those plastic bottles at Ford facilities.
Support eco-charities with your vote. Customers who buy any 2013 Ford Fusion model or Focus Electric can help participate in the REPREVE Gives Back program.
---